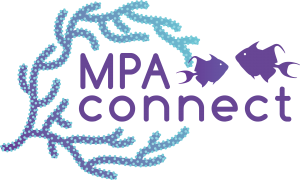 A Partnership Between
MPAConnect is a learning network of MPA managers and professionals in the Caribbean that works to increase the effectiveness of MPA management by addressing specific capacity needs of individual MPAs through a variety of means, including regional peer to peer workshops, site-specific technical support, learning exchanges and direct grant funding.
Since 2010, this partnership between the U.S. National Oceanic and Atmospheric Administration (NOAA), through their Coral Reef Conservation Program, and the Gulf and Caribbean Fisheries Institute (GCFI) has addressed MPA management capacity by building a network of some 32 MPAs from 11 countries and territories in the Wider Caribbean region.
The capacity building initiatives by MPAConnect are founded on a management capacity tool that translates day-to-day management challenges into targeted capacity building approaches to help MPA managers meet conservation commitments. Based on detailed assessments in 2011 and 2017 which apply a specialized tool for facilitated self-evaluation of management capacity by MPA managers, the initiative works to understand and address capacity as related to 20 distinct elements of effective MPA management programs.
The MPAConnect approach to capacity building is to facilitate peer to peer learning in the region by strategically targeting the highest priority management needs identified by managers through the assessment process. To date the partnership has helped MPAs increase their management capacity on top priority needs, while also following up on site-specific management capacity needs and establishing a close-knit network between coral reef MPA managers and organizations with MPA management expertise.
There is much experience to share between Caribbean MPAs. Mentor sites that recorded Tier 3 for capacity in the 2011 MPA management capacity assessment made excellent contributions to building capacity among their peers at the regional peer-to-peer workshops. MPAConnect includes a network of knowledgeable and experienced MPA mentors – regional MPA go-to people who stand ready to share their experience and provide guidance in the face of common challenges to effective MPA management.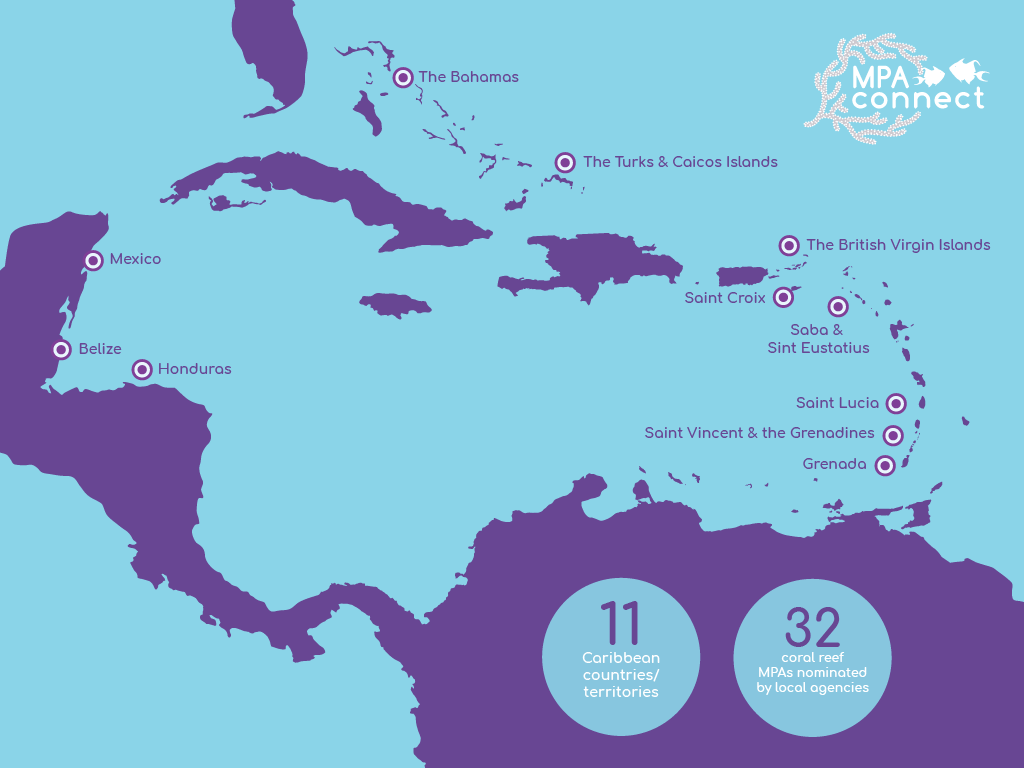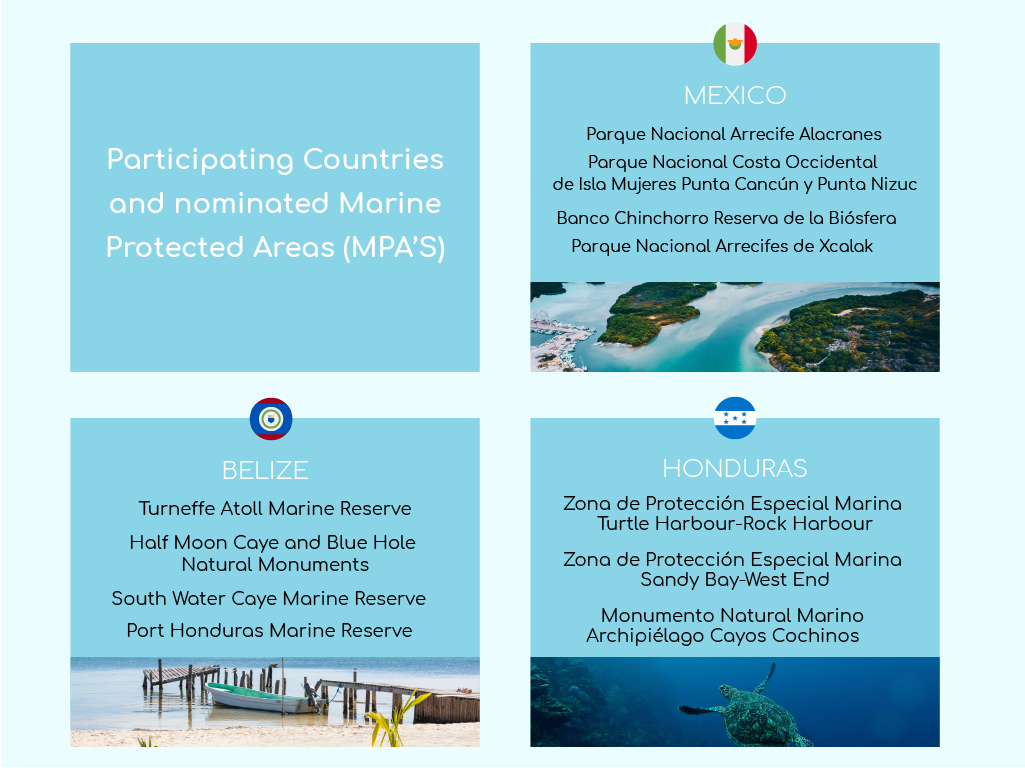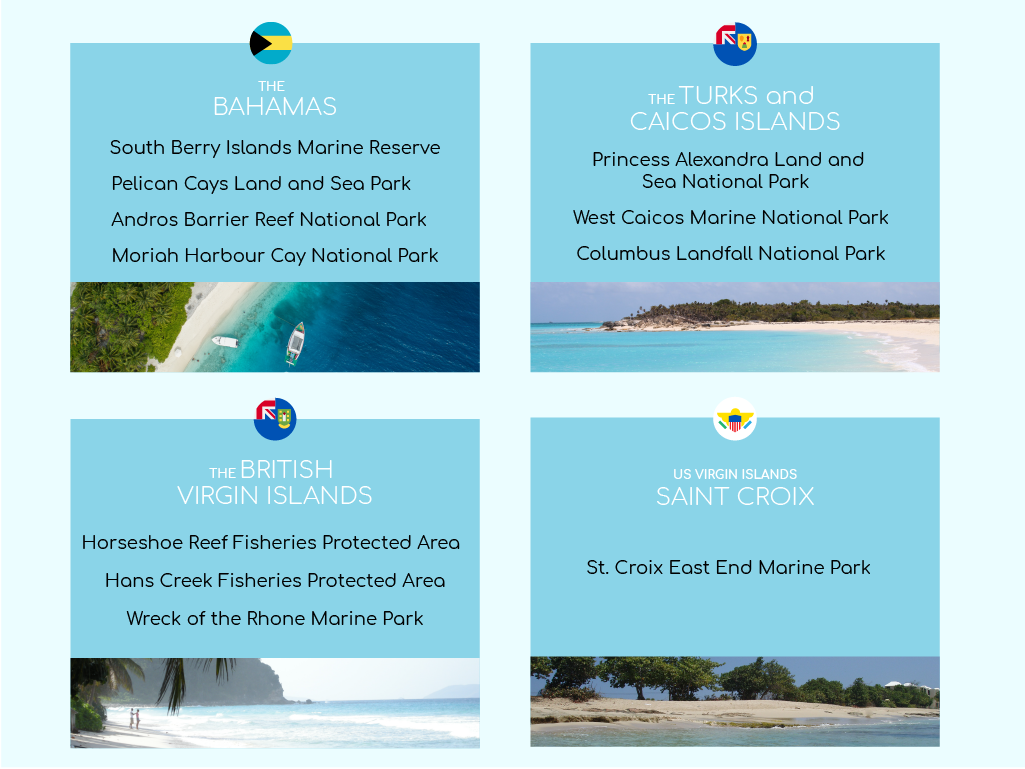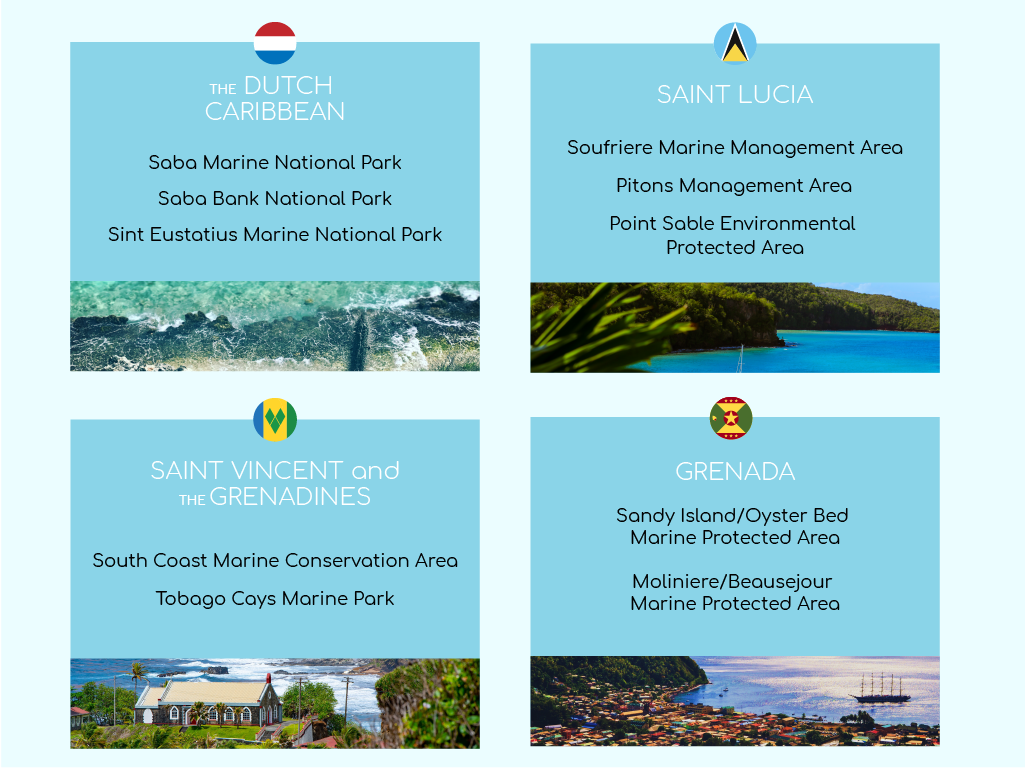 Request for Proposals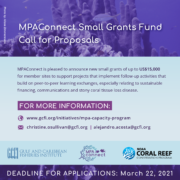 MPAConnect is pleased to announce a request for proposals that will support site-specific marine protected area capacity building projects from its member sites.  This new small grants fund seeks to support the implementation of follow-up activities at the site-level that build on experiences shared during MPAConnect peer-to-peer learning exchanges, specifically:
Stony Coral Tissue Loss Disease (Peer-to-Peer VIII);
Sustainable Financing (Peer-to-Peer VII); and
Outreach and Education (Peer-to-Peer IV)
Additional information may also be found in the detailed Request for Proposals.
Regional Peer-to-Peer Learning
Since 2012 GCFI and NOAA have implemented a series of regional workshops for peer-to-peer learning, focused on the network's highest priority management needs – sustainable financing, law enforcement, socio-economic monitoring, outreach/education and bio-physical monitoring.
A Tool for Prioritizing Capacity Building Needs for Effective MPA Management
The capacity building initiatives by MPAConnect are founded on a management capacity tool that translates day-to-day management challenges into targeted capacity building approaches to help MPA managers meet conservation commitments.
MPAConnect is based on a practical, locally-relevant and needs-driven capacity building approach to support effective MPA management.
MPAConnect developed a specialized tool that facilitates the self-evaluation of management capacity needs and strengths relating to some 20 distinct elements of MPA management.
The MPAConnect capacity tool helps our partnership and participating MPA managers to better understand and address local and regional MPA management capacity needs by guiding strategic peer-to-peer sharing of knowledge between MPA managers in the Caribbean.
In 2011 the partnership undertook the first assessment of Caribbean MPA management capacity using the MPAConnect capacity tool. See the 2011 report for more information.
Six years after the first capacity assessment, in 2017 we invited the members of MPAConnect to review their management capacity and update us on their highest priority needs for capacity building, networking and future support. See the StoryMaps below for the latest findings on MPA management capacity in the Caribbean.
Follow-up Site-Specific Technical Support
The regional peer-to-peer learning activities have been backed up by site-specific technical support, learning exchanges and regional and international networking opportunities coordinated by MPAConnect. These activities have addressed the desired follow-up identified by participants at the regional workshops to build capacity on the ground at their sites. Site-specific projects have also helped to address other individual capacity building needs of particular MPAs. The following StoryMap details these follow-up projects, many of which have been successfully completed by the participating MPAs, some are currently underway and yet others remain desired by the MPA managers to fill gaps identified in management capacity (potential partners and donors please take special note of the latter!).