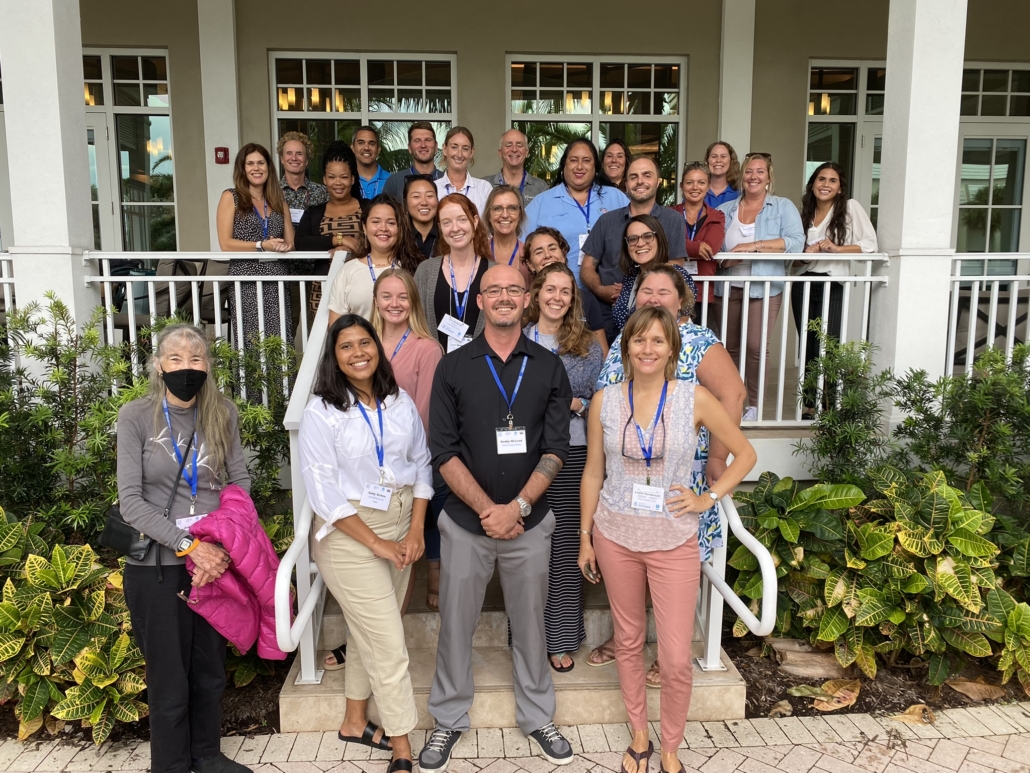 Since 2014, when it was first discovered in Florida, Stony Coral Tissue Loss Disease (SCTLD) has spread to 26 countries and territories in the Wider Caribbean Region. While many countries and territories throughout the Caribbean are continuing to treat affected corals, others have also started to explore coral rescue efforts in order to preserve and restore the biodiversity of the Caribbean's stony corals.
Coral rescue can represent tangible action to help stem the loss of reef building corals and maintain services that reefs provide for coastal communities and national economies. Therefore, MPAConnect, in collaboration with the National Oceanic and Atmospheric Administration's Coral Reef Conservation Program, the Atlantic and Gulf Rapid Reef Assessment Program and Florida Sea Grant, hosted its 9th Peer to Peer learning exchange on coral rescue on the 26th of September, 2022 in Key Largo, Florida. The learning exchange, which was held during the Reef Futures conference, hosted 43 practitioners from 15 countries and territories throughout the Wider Caribbean Region and aimed to assist coral reef managers and conservation practitioners in their efforts to plan for, and implement, the rescue of coral species that are being affected by SCTLD for the purpose of supporting the future restoration of these species on Caribbean coral reefs.
Technical expertise was provided by representatives from Florida Fish and Wildlife Conservation, the Dominican Foundation for Marine Studies (FUNDEMAR), the National Autonomous University of Mexico (UNAM), the Mexican National Institute of Fisheries and Aquaculture (INAPESCA), Coral World Ocean and Reef Initiative (CWORI), the Gulf and Caribbean Fisheries Institute / MPAConnect, Roatan Marine Park, the Institute for Socio-Ecological Research (ISER), The Reef Institute, the Turks and Caicos Reef Fund, the Florida Keys National Marine Sanctuary, Florida Fish and Wildlife Commission and the Association of Zoos and Aquariums.
Resource materials developed specifically for the learning exchange included a single-page planning canvas and a graphic overview of coral rescue. These resources, along with videos of the presentations, the agenda, and the meeting report, may be found below. A link to the recording of the event can be found here
Learning exchange documents
---

Presentations and Guides
Deep Dive into Coral Rescue