About the Fisheries For Fishers Initiative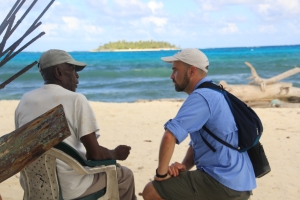 The GCFI Fisheries for Fishers Initiative is founded on the principle that fishers must be engaged and empowered to be part of the process of managing marine resources. GCFI has encouraged and supported activities related to this principle along with a number of our partners. The activities included the Gladding Memorial Award, The Small Grants fund for Fisher Exchanges and Alternative Livelihoods for Fishers, GCFI has supported the attendance of fishers at the annual meeting through a number of partners.
For more information, please see the F4F Facebook page.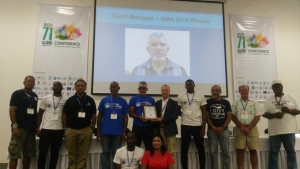 The Gladding Memorial Award was established in 2004 in honor of Peter Gladding, a commercial fisher who was reponsible to a great extent for the protection of Riley's Hump, an important mutton snapper spawning aggregation in the region of the Dry Torugas. Each annual award recognizes a commercial fisher in the region who, through example, demonstrates a long-term conservation ethic. Each recipient is selected by a GMA subcommittee composed of several GCFI trustees and one or more past recipients of the award. Fishers from around the Gulf of Mexico and the wider Caribbean Basin are eligible for the award. As of 2011, 13 individuals including 2 women from 12 countries have received the award.
The Small Grants Fund
Fisher Exchanges and Alternative Livelihoods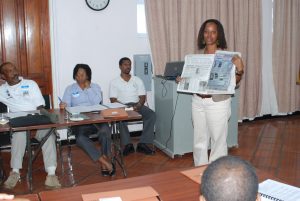 The GCFI has partnered with the SPAW Programme of the UNEP CEP to make available a Small Grant Fund fo promote sustainable fishing practices and alternative livelihoods for fishers. This fund forms part of the CEP/SPAW initiative to develop adequate management plans and programmes for priority species of regional concern including those of economic value. GCFI has provided funding support for numerous projects focusing on the core priorities: sustainable fishing practices and alternative livelihoods for fishers.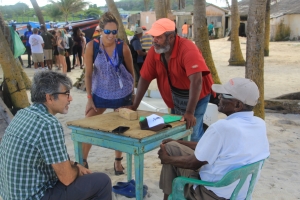 The Fishers' Forum at GCFI is focused on including fishers in the broader science and management issues that shape the marine resources of the region. Fishers are sponsored by numerous partners to attend the annual meeting during which a specific activity is included within the GCFI meeting agenda for fishers to present their point of view on a variety of topics. Other activities are included which enable the fishers to interact with local fishers both at the meeting and in their communities to garner lessons learned from others in the region.
For example, the theme for the 2008 Fishers Forum at GCFI was: Impacts of climate change on small-scale fisheries. The session featured a few brief presentations on the topic followed by a panel. Discussion amongst fishers, scientists, managers and others was aimed at identifying research required to gain a better understanding of problems and solutions, with a view to developing the ideas into funded projects. The Forum was open to all GCFI participants, but fishers were especially welcome. Fishers attending GCFI were asked to share their views on likely impacts at sea and ashore, and how about their concerns may be addressed.