Eddie Toomer from Florida, USA was awarded the Gladding Memorial Award in 2013, in recognition of his outstanding contributions to sustainable management of fisheries and marine resources in the Gulf and Caribbean Region.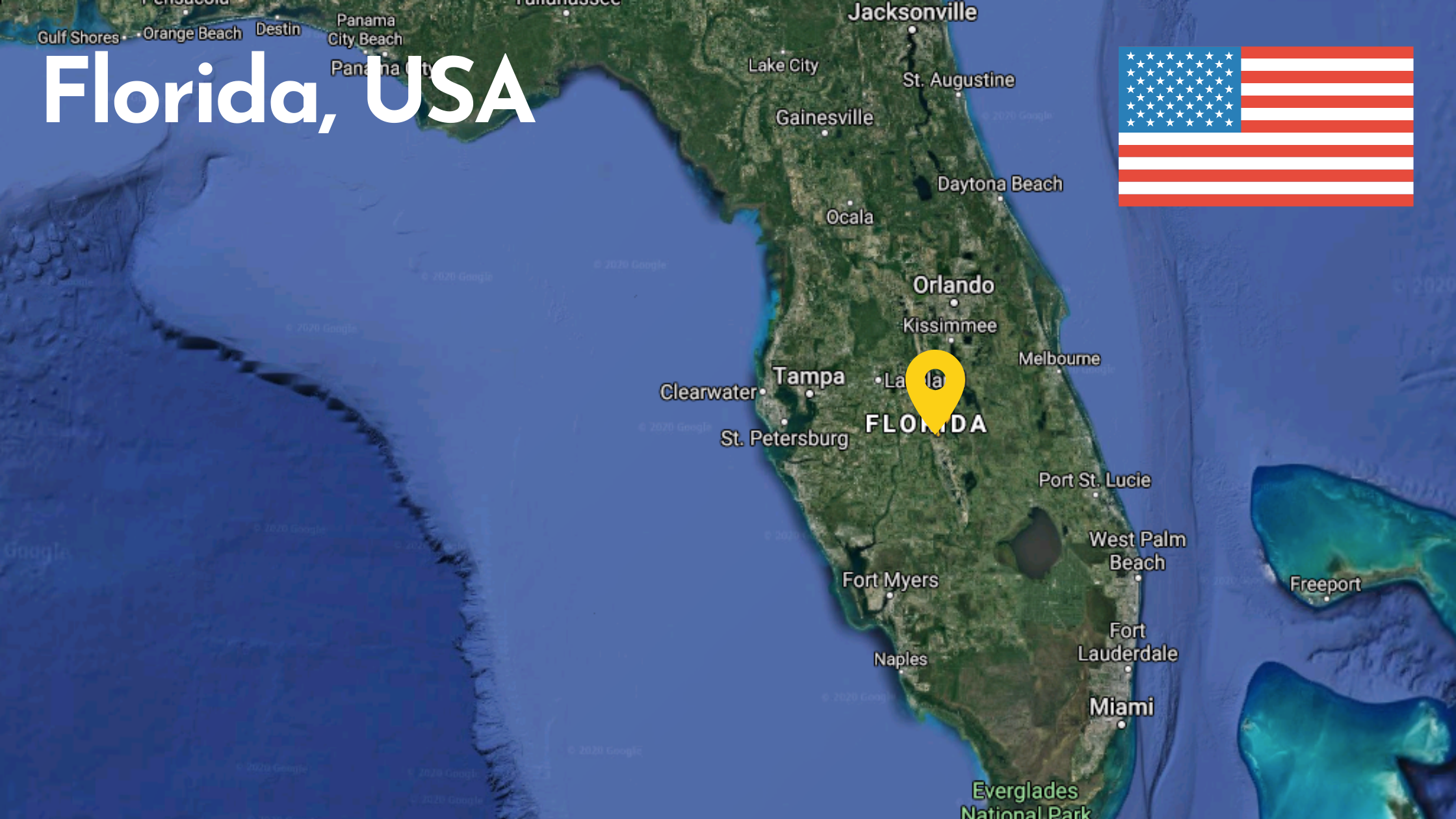 Eddie Toomer was born on March 9, 1945 in the Norfolk Naval Hospital while his father was a Chief Machinist Mate in the USN stationed in Hawaii. His earliest memories were formed on the waterfront in Thunderbolt ̧ Georgia where his dad, E.J. "Pete" Toomer, worked for his father Earl Toomer. Pete provided the mechanical repairs for his father's fleet of boats and saved his money to buy his first shrimp boat
In 1949, Eddie's family left the limited harvests of the Atlantic shores of Florida, Georgia and South Carolina in order to pursue the"Pink Gold" in the Gulf of Mexico; then migrated with shrimping seasons from Key West Florida, to Freeport, Texas! His parents ultimately established a fleet of a dozen trawlers, a packing house,anda floating dry dock. By 1975 Eddie had designed and fabricated a fifty-seven foot steel hull trawler, which he equipped with traps for crawfishing, and nets for shrimping before adding gear for long line fishing. He sold his small steel hull in 1978 and purchased a sixty-eight foot trawler, which he leased to National Marine Fisheries in an effort to develop what became known as the turtle excluder device (TED). By 1980, Eddie had created the design for the device that was adopted and required on all shrimp trawlers for excluding marine by-catch. He has been an ardent conservationist all his life, as he does not support overfishing for any species and is adamant about conservation laws being enforced to the fullest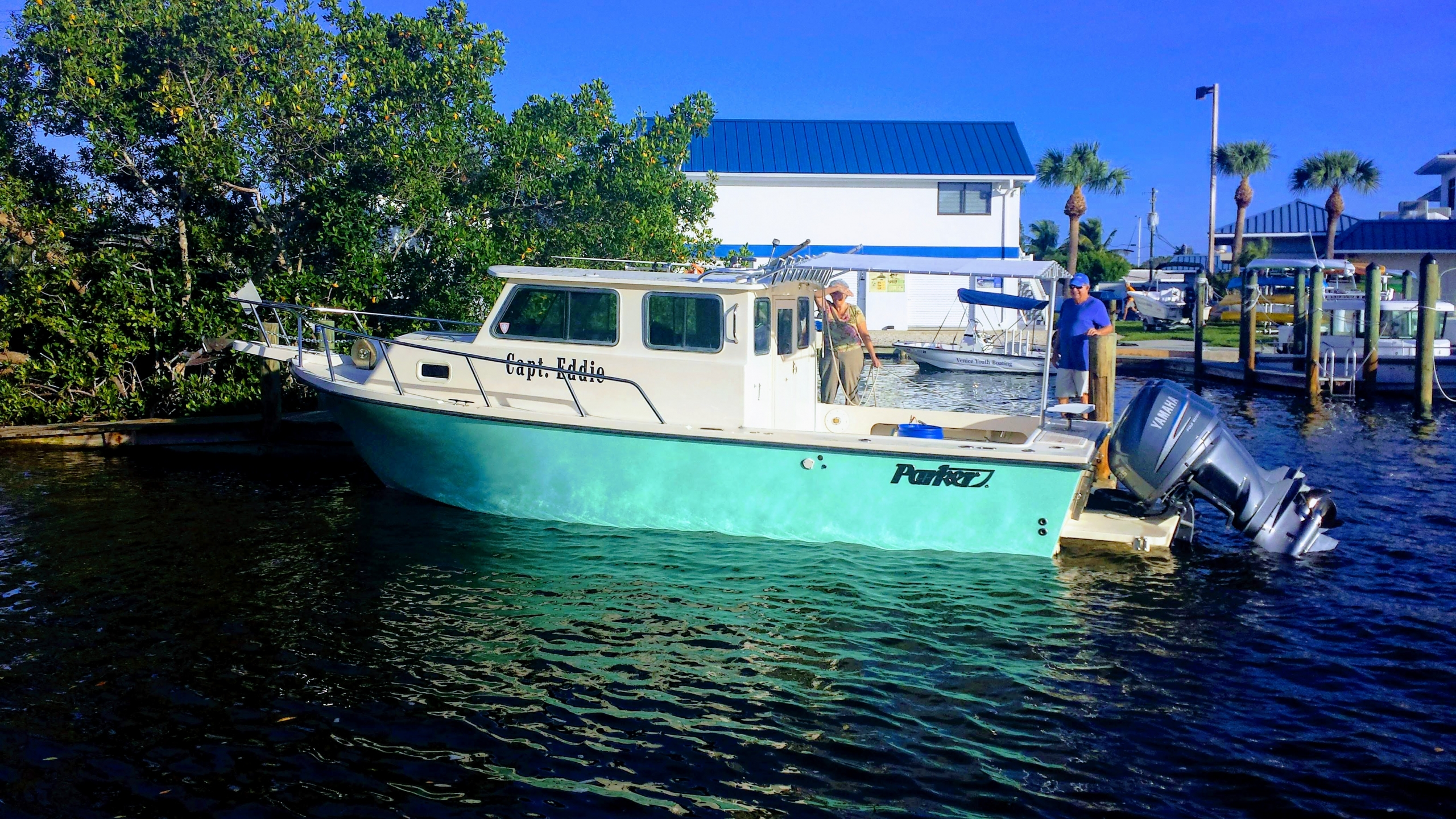 Since winning the Gladding Memorial Award, Eddie has stayed active, keeping himself and his boats available for research projects. After receiving the GMA, he has found that he is recognised as an environmentalist and a fisher and is looked up to and respected more.
Eddie officially retired from charter fishing in 2018.  He has enjoyed being the main sponsor for the Special Olympics fishing tournament in Venice for 8 years while taking out the participants fishing for 12 years.  He purchased his dream boat, a 25 ft Parker extended cabin with twin outboards and he remodeled the interior to suit his needs.  He now gets to enjoy this boat fishing and scuba diving with friends. He is working on his bucket list and bought a  1927 Ford T-bucket hotrod with a 350 Chevy engine and also has a camper he and his family take to Alabama for catfishing and visiting state parks.  He also has a deck boat for  lake fishing and pulling friends and grandchildren on skis, knee boards and tubes.  He enjoys spending leisure time with his wonderful new wife and grandchildren who claim "papa can fix anything.
Eddie's incessant drive comes from his integrity and his passion to promote the preservation of the fisheries. He consistently accepts his challenges by personally sponsoring efforts to accurately represent the plight of the seafood industry through education and honest representation.He is a staunch believer in the scientific method and knows that honest science is the key to preserving the fishing industry, both commercial and recreational
"I feel I achieved my success by working hard and standing up for what  I believe in, admitting when I am wrong and move on, realizing getting mad just makes a bad situation  worse, not lying and basing my life on respect.  I am very fortunate and thankful".