Angélica Méndez-Parham from Livingston, Guatemala was awarded the Gladding Memorial Award in 2010, in recognition of her outstanding contributions to sustainable management of fisheries and marine resources in the Gulf and Caribbean Region.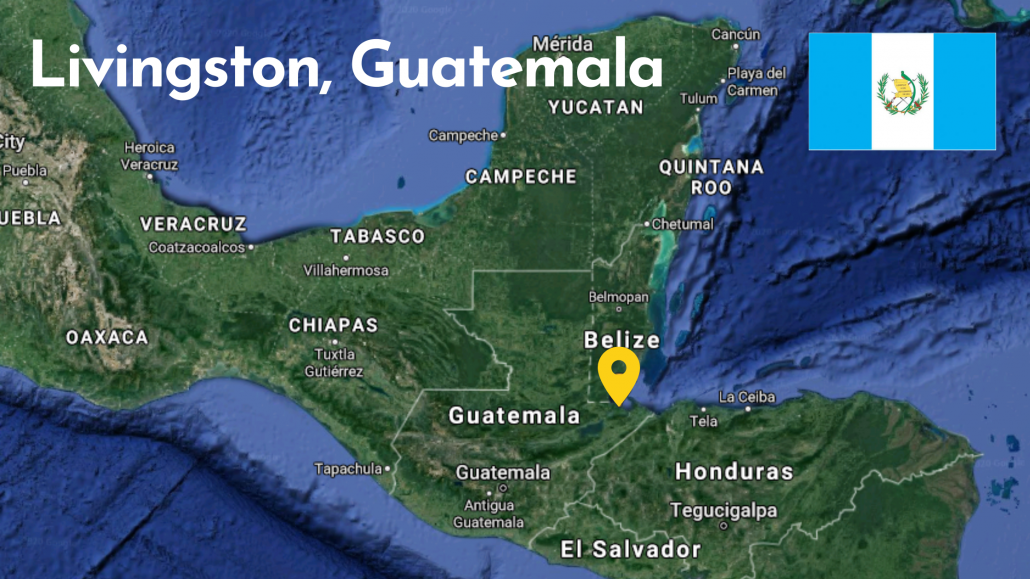 Angélica was born and raised in Livingston, Guatemala and fished during her childhood in small oar canoes with 'jaiberos' a gear to catch 'jaibas' the freshwater crabs. This activity was undertaken mostly as an adventure, but also contributed to the household's income, as her family was numerous and hard-working, but economically humble. At 15 years of age her schooldays ended after her father's death, and since then she was involved in a diversity of income generating activities to help support her family. Three years later the first of her four daughters arrived which she raised and put through school while working as an artisanal fisher, and the fishery became the main source income in her own household.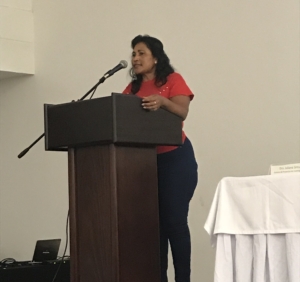 During the 1980's Angélica began to meet and collaborate with a local community group of fisherfolk (mostly men) that sought to organize as a group to help solve the problems that were affecting them as well as fishers of other fisheries. In 2004 she was invited to a fisheries forum in Guatemala called 'Facing the Future' where it was made clear that the fishers of her community needed to create a formal fisher's organization. This is how the 'La Red de Pescadores Artesanales del Caribe Guatemalteco y Lago de Izabal' was born, founded by Angélica with 12 groups of fishers. Following this she dedicated efforts to organize the fisheries sector as well as the organization's growth that today is composed of 33 fisher groups. Among some of the goals of the 'Red' it was proposed to increase the visibility of the essential role of fishers, since fisheries make up the principal economic activity in Livingston and fishers had no legal recognition. Today Angélica has become the female face of the small-scale artisanal fishery of Guatemala's Caribbean and she reminds us that the sea and the oceans are life and that we are all connected to it as we depend on it for our food security and she invites us all to collaborate with her and take care of the fisheries resources.
Experience since winning the GMA?
For her unwavering commitment and continuous collaboration Angélica was awarded the GMA in 2010. This recognition has allowed her to have even more dedication to search for the long-term sustainability of the fishery. Her achievements and the support of the GMA have led to a greater commitment with the cause, as it is revealed that around the world there are others dedicated to seek the protection of the fisheries resources, learning better fishing practices, promoting an opportunity for future generations to enjoy what the sea has to offer. This is why Angélica considers that we must continue working, since there will always be challenges (local, regional and global) that generate a greater pressure on the small-scale fisheries.
Outlook for the future of fisheries?
In Angélicas words, the future of our fisheries is threatened by multiple factors that are ongoing at climate, economic and social levels. Within the environmental theme, we have observed changes in the marine currents that sometimes take or bring species. At the economic level the high unemployment rates and lack of alternate livelihoods generate greater pressure on the fisheries resources. Socially the overpopulation also leads to overfishing. In face of this daunting scenario it is extremely important that the authorities enact their responsibility and effectively apply the current rules and regulations, since so many persons depend exclusively of the fisheries resources. Coastal communities depend totally upon the sea and have no other options. During 2020 the pandemic has continued to cause disruption in the Guatemalan fisher's economy. Most of the fishing activity has come to a complete stop and there is no market for fisheries products, which has led to a subsistence only fishing activity. As the fishers strive to survive the pandemic, Angélica continues with her work, seeking opportunities to improve the living conditions of the fishers that make up the 'Red's membership