The GPML-Caribe Scholarship
A travel award dedicated to aiding a student studying marine litter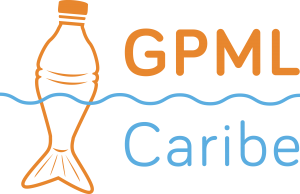 About the The GPML Caribbean Node:
GPML-Caribe was formed in 2016 as a partnership for national and regional organizations, governments, research, and technical agencies and individuals, that work together to reduce the quantity and impact of marine litter in coastal zones of the Wider Caribbean Region. The Gulf and Caribbean Fisheries Institute (GCFI) and the Secretariat for the Cartagena Convention are the co-hosts of the GPML-Caribe.
Purpose: To financially assist students conducting research on marine litter who might otherwise not be able to attend the annual GCFI conference and to provide encouragement to the next generation of students and young professionals interested in marine litter research.
Description: Annually, two $1,500 scholarships will be awarded to cover the costs of airfare, registration, lodging, and per diem to attend the annual GCFI conference. Any remainder of the stipend can be used to cover the student's discretionary research‐related expenses.
Eligibility: Applicants must be currently enrolled, and in good standing, in a tertiary institution in the wider Caribbean or in one of the adjacent Gulf of Mexico states (including Mexico and the United States) or be a student in good standing at any tertiary institution and engaged in a research project in the Gulf of Mexico and wider Caribbean region. Only applicants who are conducting research on marine litter will be eligible to receive this award. Students who have graduated from a tertiary institution within 12 months of the GCFI meeting and conducted research on marine litter for their degree are also eligible.
Documentation:
An application letter from the student nominee including: student's contact information, educational institution, program/degree level, a short description of current research on marine litter, involvement with marine litter issues and related achievements.
Statement of career goals related to marine litter research in the Caribbean and Gulf of Mexico.
Statement of financial need, to include estimated cost of attending the GCFI conference
A confidential letter of endorsement from a faculty member/research director from the applicant's home institution/department.
Abstract of an oral or poster presentation submitted for the GCFI Conference.
Note: to be eligible for this Scholarship applicants must submit an abstract via the GCFI Abstract Submittal portal located on the GCFI web page (www.gcfi.org).
Completed application with all supporting paperwork, including a copy of the abstract, must be sent to [email protected] by the application deadline 31 July, 2019.
Selection Criteria: Selection of the awardee(s) by the GPML-Caribe Scholarship Committee (comprised of GCFI and UN Environment CEP representatives) will be based on a review and assessment of information submitted by applicants. Students will be notified of final selection decisions by 31 August, 2019.