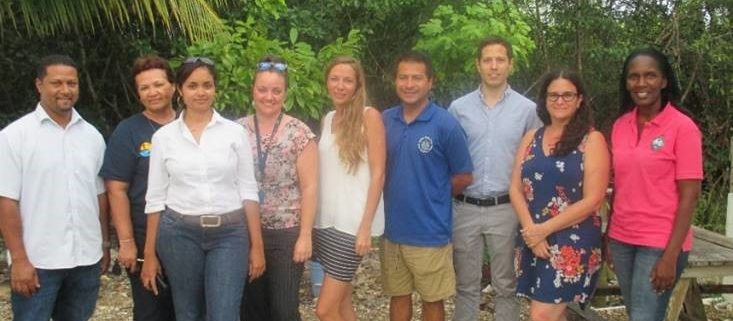 Identifying Sustainable Financing Mechanisms for Marine Protected Areas in Belize and Honduras
[Punta Gorda, Belize] (July 20, 2017) Marine park staff from Honduras, Belize and The Bahamas are meeting in Punta Gorda, Belize to assess sustainable financing mechanisms for protected area management, and to share innovative financing solutions between Roatan Marine Park in Honduras and Port Honduras Marine Reserve in Belize.
"Sustainable financing is a top priority issue for many protected areas in the Caribbean region. Both Port Honduras Marine Reserve and Roatan Marine Park share a need to build long term, sustainable financing mechanisms in order to enable active and ongoing MPA patrols, to run outreach, education and monitoring activities, and to provide opportunities for communities to become involved in their local protected areas," commented Mrs. Celia Mahung, Executive Director of the Toledo Institute for Development and Environment (TIDE) which co-manages Port Honduras Marine Reserve.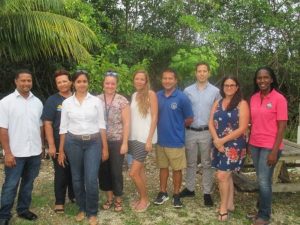 To that end, Toledo Institute for Development and Environment, in collaboration with the Gulf and Caribbean Fisheries Institute and Wolfs Company, is hosting a sustainable financing workshop in order to assess and identify opportunities to strengthen and diversify the revenue streams of both TIDE and the Roatan Marine Park. Reflecting the regional significance of protected area financing, the Finance Director from The Bahamas National Trust also observed the workshop in order to seek lessons for the insular Caribbean.
This two-day workshop is an initiative of the MPA management capacity building partnership between NOAA's Coral Reef Conservation Program and the Gulf and Caribbean Fisheries Institute.  It forms the basis of the second phase of the project which will establish a sustainable financing road map for TIDE Belize and Roatan Marine Park. For more information please contact Amílcar Guzmán at [email protected].
https://www.gcfi.org/wp-content/uploads/2017/08/MPAConnectSusFinancing_2017.jpg
549
733
Robert Glazer
https://www.gcfi.org/wp-content/uploads/2018/05/logo.jpg
Robert Glazer
2017-08-02 17:05:33
2017-08-02 17:09:17
GCFI/NOAA and MPAs in Honduras and Belize work on financing strategies