GCFI72 – Punta Cana, Dominican Republic
About
ABOUT THE CONFERENCE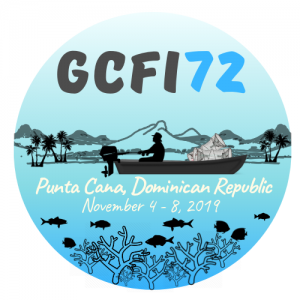 The 72nd annual conference of the Gulf and Caribbean Fisheries Institute will be held at the Now Larimar in Punta Cana, Dominican Republic from 4–8 November 2019.
GCFI is partnering with the Dominican Council for Fisheries and Aquaculture (CODOPESCA – Spanish abbreviation), Fundación Grupo Punta Cana, and Reef Check Dominican Republic to host GCFI72.

About the Dominican Republic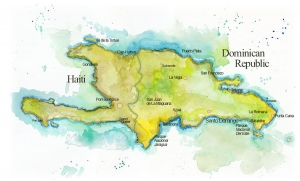 Once ruled by Spain, the Dominican Republic shares the island of Hispaniola with Haiti, a former French colony. Discovered in 1492 by Christopher Columbus, the country overflows with fascinating history, museums and exciting cultural experiences like music, art and festivals, plus uniquely Dominican specialties such as cigars, rum, chocolate, coffee, merengue, amber and larimar. Aside from choosing the DR as his sole residence in the region­–a land blessed with fertile soil and gold deposits–Columbus and the Spanish Crown used the country as a launching pad for conquests across the Caribbean and United States. Today, the first city of the Americas, Santo Domingo, is the capital of the DR, and continues to thrive while preserving its history and original Spanish architecture.
The people: Dominicans have a reputation for being among the friendliest people you'll meet. They exude passion–in the way they speak a mile a minute, the way they dress, and dance, and in their embrace of their fellow human being, be it neighbor or visitor. Their explosive energy could be explained in their mélange of Taino, African, and European roots. But to boot, European, Asian, and Middle Eastern communities have influenced and enriched the DR' culture-scape since the 19th century, turning the population and culture into a fascinating melting pot.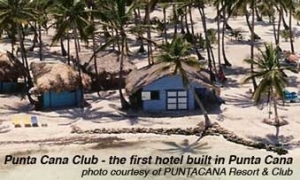 Punta Cana was born in 1969, when a group of American investors by the hand of Frank Rainiery, a young Dominican entrepreneur, took the risk of investing in a 30 square miles of undeveloped jungle with no access roads at all.  In 1971 the first hotel was built, until in 1978 Club Med decided to build the first large resort in the area. In 1984 the commercial airport was opened. Punta Cana International Airport (PUJ) is the most-connected airport in the Caribbean and Central America, receiving flights from 26 countries and up to two million passengers a year.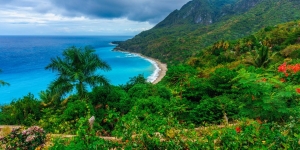 Nature: The Dominican Republic is known to have the most diverse topography for a single nation in the Caribbean region. You can go from a sandy beach to a cool, mountainous town over 500 meters (1,700 feet) above sea level in less than three hours. The Dominican Republic is home to 29 national parks and approximately 6,000 species of flora and 7,000 species of fauna. You can easily explore lush valleys, cloud forests, national parks on and off shore, rivers leading to waterfalls, offshore cayes where turtles nest, ancient Taino caves shrouded in thick rainforest, or pine forests with near zero temperatures.
With nine distinct ecological regions, the Dominican Republic attracts scuba divers, hikers, spelunkers, birders and culture hounds. From December to April, the famed offshore region of the Silver Bank fills with the haunting melody of whale song, as humpback whales come to calve. There's also a wonderful array of scuba diving sites off every coast, including vibrant, fishy reefs, light beam-filled caverns and a long list of brag-worthy wrecks, both natural and purpose-sunk. Warm water and generally good visibility make most of the Dominican Republic a year-round destination.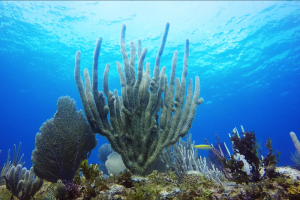 Diving in the Dominican Republic is easy and trouble free. There are many dive operators that don't plan their excursions but wait to find out from the occupants of the boats where they would prefer to go. Underwater environments in the Dominican Republic include mangrove forests, deep wrecks and a vast reef structure featuring cavernous swim-throughs and extensive coral formations. Many of the dive sites are suitable to beginners, and many of the island's resorts offer discovery dives for those that have never blown bubbles before. However, beginners will feel most comfortable on the southern coast where currents are calmer. Advanced divers can explore both coasts as well as the deep wrecks and walls.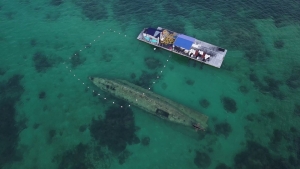 A well-tended coral garden, offshore wrecks and cave diving are the highlights of diving in Punta Cana. The Puntacana Resort and their Ecological Foundation maintain an underwater coral garden off their beach that can be visited. Ask about ongoing work on the most outstanding wreck in the area, the Punta Cana Pewter Wreck, a Spanish ship lost in the 1540s nearing the end of its outward voyage from Seville to the colonies in the New World. Salvage crews have recovered around 1,200 pieces of pewter tableware. Up the coast to the north, the modern Astron and Monica shipwrecks are now covered in marine plant life and tropical fish and are a swimmable distance from the coastline. The underwater cave, Cueva Taina Macao, a short drive from the Bávaro resort area is easily accessible. With a depth of no more than 26 feet (8 meters) this cave is around 54 yards (50 meters) long with an impressive variety of stalagmites and stalactites in crystal clear waters.
Conference Theme
The theme for GCFI72 is Scaling up public-private government partnerships for sustainable fisheries and innovative science.
Public–private partnerships have been heavily promoted in the education, health, infrastructure, and community-development sectors to improve efficiency in the generation and performance of public services. This has also been the case in the conservation and fisheries sectors in which public, private, government and civil-society sectors are encouraging the use of partnerships to stimulate innovations that would otherwise be difficult to develop independently.
Bringing together diverse sectors is particularly useful to address specific issues requiring an effective approach for dealing with complex topics of national or global importance that require different fields of expertise. This is the case with fisheries in the Caribbean region which are increasingly facing natural and anthropogenic factors that impact their sustainability. Among them are the global challenges of providing enough sustainable seafood, meeting the growing and changing demand of fisheries products, development of coastal areas, increase in tourism, and the impact of natural events such as storms, influences of climate change, and regional issues like the sargassum influx.
Although much has been written in support of public–private partnerships as a mechanism by which to foster natural resources research and innovation, they are still underutilized and perhaps little understood. Therefore, the purpose of this session is to present experiences of the public, private, government and civil-society partnerships approach to generating innovation focused on sustainable fisheries and marine resources conservation. To address this theme we will bring together experts, academics, policymakers, managers, and relevant organizations interested in marine issues, natural resources, sustainable fisheries, and tourism. We encourage presentations on topics including:
Case studies of existing partnerships that:

support fishermen and communities as they work to meet the sustainable fisheries goals
promote safety, fishery conservation and management.
develop and enhance markets for fishers' communities and business.
promote research, training, to build capacity and improve sustainability of local and regional fisheries.
promote and provide innovation support at the local and regional level

Understanding how partnerships can be jointly financed by various public and private partners in collaborative ventures,
Examining the regulatory framework surrounding public–private partnerships,
Tourism as a sustainable livelihood option for fishing communities,
Climate change and tourism,
Recreational fishing as a tourism activity.
Keynote Speaker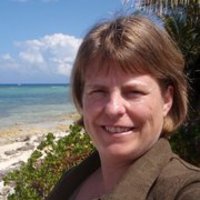 GCFI is pleased to announce that the opening address will be presented by Dr. Selina Heppell, the Department Head and Professor of marine fisheries ecology at Oregon State University. In all her work, she strives to bridge quantitative ecology and practical solutions to marine resource issues. Her work with biologists, fishermen and management agencies takes her all over the globe, and she often works with her husband, Scott, on fisheries research and teaching. Recently, she was Chair of the Ecosystem Management Subcommittee for the Science and Statistical Committee of the Pacific Fishery Management Council and she regularly serves on advisory teams for marine conservation projects, including a National Research Council review of sea turtle assessment methods, the Lenfest Forage Fish Task Force, and the Ecosystem Science and Management Working Group for NOAA's Science Advisory Board, as well as a variety of working groups and review panels for NOAA-Fisheries. Her awards include Fishery Worker of the Year (Oregon Chapter of the American Fisheries Society), Excellence in Leadership and other awards from OSU (College of Agricultural Sciences), and a nomination for US Professor of the Year (Carnegie Foundation).
Program Sessions
TECHNICAL SESSIONS
The conference program features multi-disciplinary thematic sessions. Each session may have a mix of natural and social science, management, and technology related to the ecosystem or fisheries, highlighting the conference theme. Papers and posters are solicited in the following areas (other subjects not listed below will also be considered):
Governance, livelihoods, and organizations
Reefs and associated ecosystems fisheries

Snapper and grouper fisheries
Fish spawning aggregations
Lionfish and other invasive species
Queen conch, spiny lobster, and other invertebrates

Marine protected areas science and management
Pelagic ecosystem and recreational fisheries
Emerging issues: sargassum influx
Habitats, climate change, and coastal management

Essential fish habitats
Integrated coastal management
Climate change adaptation

Aquaculture
Communication and education
SPECIAL SESSIONS
Effective fisheries management redefining fisheries policies in the Gulf of Mexico and the Caribbean region (Sponsored by Environmental Defense)
Wednesday November 6, 8:30 am – 12:30 pm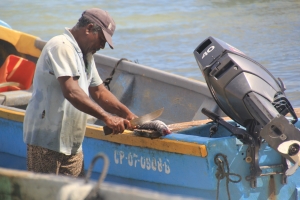 Several countries in the Caribbean and the Gulf of Mexico region are successfully implementing innovative fisheries management strategies to address overarching challenges such as overfishing, illegal fishing and climate change. Countries such as Cuba and Belize are leveraging the lessons learned from these practices to drive new fisheries policies that facilitate and promote the continuity of these achievements.
The objectives of this session are
to share the development and implementation of different fisheries management strategies and
discuss how these can help redefine policies in the region to address priority challenges.
The objectives will be addressed via two panels with presentations from representatives of several countries in the region and will conclude with discussions that are open to session attendees. The panelists will include fishermen, managers, scientists, decision-makers and NGOs. During the session, we will identify attributes and trends in fisheries management that contribute to effective governance in the region. We expect to produce a report with these findings to share with the GCFI community.
Contact: Eduardo Boné-Morón ([email protected])
Science, management, and solutions to address Marine Litter in the Caribbean and Gulf of Mexico (Sponsored by: United Nations Environment Programme's Global Partnership on Marine Litter)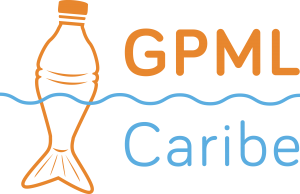 The session will bring together scientists, researchers, managers, fishers, government officials, partners, and other stakeholders to share current state of the science, lessons learned, ongoing activities, and other issues related to marine litter management in the Wider Caribbean region.  The GPML-Caribe will roll out the new strategic plan for marine litter for the region, provide promotional and awareness materials to participants in the conference and outline upcoming projects and activities.
The intent of the workshop is to bring together collective perspectives and expertise from stakeholders to demonstrate the mutual benefits of an integrated approach for marine litter management and priorities for action.
Contact: [email protected]
POSTER SESSION
The poster session/reception will be on the evening of Tuesday 5th November, 2019. See the poster specification guidelines on the GCFI web site link. The preferred poster size is: 46″ high – by – 34″wide or 34″ high by 46″ wide, for either portrait or landscape orientation.
A special part of the poster session will be on Gender in Fisheries, Fisher Women and Tourism. Topics of interest include: value chains, social networks, organizations, roles in science, equality, and equity. Kindly submit your abstracts according to GCFI instructions, but please also indicate 'Gender' as your poster session preference. For further information contact Maria Pena ([email protected]) or Martha Prada ([email protected]).
FISHERS FORUM AND FIELD TRIP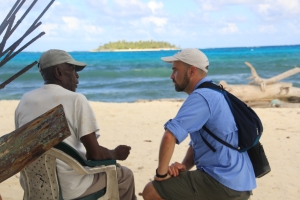 The Fishers Forum comprises a themed session in the main conference ending in the presentation of the Gladding Memorial Award (Monday 4th November) and a field trip especially for fishers (Tuesday 5th November ). Fishers and other GCFI participants with experience of fisheries exchanges who are interested in sharing information in the Fishers Forum should contact Will Heyman or Mitchell Lay  by 30 July 2019. Details of the Forum session and field trip will be available soon
CONFERENCE FIELD TRIP AND TOURS
On the afternoon of Wednesday 6th November you will have the opportunity to explore the Dominican Republic. At registration you will have the opportunity to sign up for the tour of Grupo Puntacana Foundation or other tours offered by the local tour company
Field trip: Tour of the Grupo Puntacana Foundation projects (Beekeeping, worm composting, Center for Marine Innovation, and Indigenous Eyes Ecological Reserve. (Need reservation, limited to 40 people). Cost: $12.00
Workshops
WORKSHOPS
Workshop to Improve the Monitoring and Abundance Estimation of Fish Spawning Aggregations (FSAs). (Sat 2nd – Sun 3 Nov, 1- 5 pm, Pre-registration required)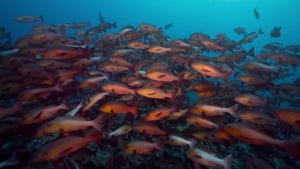 Organizers: National Oceanic and Atmospheric Administration (NOAA) and Gulf Caribbean Fisheries Institute
Conveners: Mandy Karnauskas (NOAA Fisheries), Michelle Scharer-Umpierre (HJR Reefscaping), Chris Taylor (NOAA National Centers for Coastal Ocean Science).
Scope of workshop: The workshop will bring together collective expertise to identify the priorities, gaps, and requirements to improve monitoring and assessment methods on fish spawning aggregations (FSAs). Recognizing wide diversity of species, environments, and socioeconomic situations in which FSAs occur throughout the region, participants from a wide range of perspectives will collectively examine case studies and provide recommendations on improving the quality and timeliness of scientific products for the conservation and management of FSAs. Potential FSA theme areas may include:
Identifying scientific products from FSA monitoring programs for fisheries management;
Improving abundance and biomass estimation, and addressing uncertainties in relation to:

Measuring spatial and temporal variability at various scales,
Potential effects of behavioral variability on measurement,
Detecting influence of environmental fluctuations and ecosystem changes,
Evaluation and forecasting of anthropogenic influences;

Characterization and delineation of habitat use, migratory corridors, staging area, and core spawning areas of FSAs;
Evaluating statistical survey design and standardizing operations for FSA monitoring;
Improving surveys operations and data collections with cost-effective technologies with:

Remote sensing (e.g., optical, active and passive acoustics, tags, environmental sensors),
Platforms (e.g., autonomous vehicles, gliders, landers, moorings, aerial, satellite),
Data accessibility, analyses and processing efficiencies (e.g., machine learning analytics for automated detection and classification);

Use of fishers' local traditional knowledge and participation to better locate and characterize FSAs.
The intent of the workshop is to bring together collective perspectives and build a network of expertise from scientists, managers, fishers and other stakeholders to evaluate where FSA monitoring has led to more effective fisheries management, share the knowledge gained from implementing technological advances being used to study and monitor FSAs, and work towards scaling these applications to the regional needs and opportunities for fisheries management.
Registration: Workshop registration and invitation will be limited to 40 participants, and the registration deadline is August 15th. To register, please fill out this form and return to Chris Taylor or William Michaels
Scholarships: Scholarships up to $2,000 US will be awarded to selected participants who submit a request for consideration with justification of need for the scholarship and how this workshop will advance ongoing research and professional endeavors in the sustainability of living marine resources. Please send your request for registration, and statement for scholarship consideration if needed, to the following contacts before August 15, 2019.
Contacts: [email protected] and [email protected]
Vemco Acoustic Telemetry Workshop (Tuesday 5th November, 14:00 – 16:00)
Description: During the workshop, we will explore various subjects pertinent to experienced and new telemetry researchers. We believe that scientists who use our technology should have an up to date understanding of the technology as it relates to best practices in the field, study design, data management and analysis. You are never too experienced to learn! We will also show you what's new in the world of Vemco acoustic telemetry. We have several new innovative products to show that we believe will open new research doors and enhance your telemetry data experiences
Contact: [email protected]
Introduction to FishPath: Tools to Promote Sustainable Fisheries Management in Data Limited Situations. (Sat 9th – Sun 10th Nov, 1- 5 pm, Pre-registration required)
Organizers: National Oceanic and Atmospheric Administration (NOAA) and Gulf Caribbean Fisheries Institute,
Conveners: Josh Nowlis (NOAA Fisheries) and Jason Cope (NOAA Fisheries)
Scope of workshop: Fisheries managers often feel that inadequate data prevent them from actively managing their fisheries. This perception can manifest itself in lack of clarity to move forward, feelings of hopelessness and management paralysis. Although many data-limited methods exist, they were previously scattered through the literature and not clearly linked to data collection schemes and management measures. FishPath is a decision-support tool developed by The Nature Conservancy, NOAA Fisheries, and CSIRO Australia to guide managers through the full range of data-limited options for fisheries management. It helps identify fisheries-specific options for effective data collection, assessment models and indicators, and systems of management response to stock status. FishPath provides an objective and transparent tool to develop robust harvest strategies regardless of data and management impediments in order to make the most of available data and other resources. It also provides pathways for adaptive management and strategic thinking. The GCFI workshop will provide an overview of this powerful new tool, including hands-on exercises so that participants can explore the potential to improve their sustainable fisheries management practices. Theme topics will include:
Overview of the Management System

Data collection
Assessment methods
Management methods

FishPath Questionnaire

Walk through specific example while encouraging attendees to follow along and
answering questions with respect to their own fisheries.
Review results from our example
Review results from participants
Demonstrate how to identify the most relevant options
Highlight some common issues and opportunities:
i. Size-based assessment methods
ii. Harvest control rules and addressing uncertainty
iii. Compliance and enforcement
Registration: Workshop registration and invitation will be limited to 40 participants, and the registration deadline is August 15th, 2019
Scholarships: Scholarships up to $2,000 US will be awarded to selected participants who submit a request for consideration with justification of need for the scholarship and how this workshop will advance ongoing research and professional endeavors in the sustainability of living marine resources. Please send your request for registration, and statement for scholarship consideration if needed, to the following contacts before August 15, 2019.
Contacts: [email protected] and [email protected]
Training-of-the-Trainers Training Workshop "Transdisciplinarity in Fisheries & Ocean Sustainability. (Fri 8th – Sun 10th Nov, 1- 5 pm, Pre-registration required)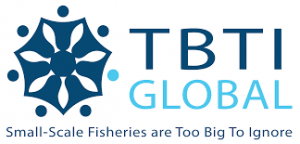 Organizers: Too Big to Ignore (TBTI) and Gulf Caribbean Fisheries Institute,
Conveners: Maria Pena and Ratana Chuenpagdee (TBTI)
Why transdisciplinary approach? The transdisciplinary (TD) approach argues that the problems and priorities in fisheries, ocean and environmental governance require a broadening of perspectives that cut across academic disciplines, bridge division between scientific and local knowledge, and bring about innovation in teaching and learning. This is especially the case where small-scale fisheries play a prominent role in the production and supply of fish and seafood, as well as in supporting livelihoods and providing jobs to the local communities.
The TD training is a unique program, developed by the Too Big To Ignore Partnership for Small-Scale Fisheries Research (TBTI; toobigtoignore@net). The objective of the training is toexpose participants to a range of issues, challenges and concerns related to fisheries, ocean and environmental sustainability, especially those affecting small-scale fisheries, as well as to deepen the understanding about their causes and effects, and to broaden the perspective about how to address them.
About the TD ' Training of Trainers' program
The 'Training-of-the-Trainers' (ToT) TD training program is an advanced-level training, aiming at people who have expertise and experience in interdisciplinary, TD or participatory action research and practice. The purpose of the ToT is to draw from a TD community of practice to develop an online TD learning platform that can be freely accessible by people interested in TD. The ToT TD training program is composed of two components: a three-month online course and an in situ workshop. The online course will start on September 15 and end on December 15. The online course will require an average of 3 hours per week of self-guided learning. Only those candidates who successfully pass the first part of the online course will attend the training workshop. The in-situ workshop will be held in Punta Cana, Dominican Republic on 8-10 November 2019.
Target group: The training is not restricted to GCFI participants and we welcome anyone interested in being part of the TD online learning platform development, and who's keen to promote more TD practices for fisheries and ocean sustainability.
Cost: There is no course fee to participate in the ToT TD training program. Access to the online platform and the teaching/learning materials will be provided to the participants free of charge. There is also no additional fee to participate in the 3-day workshop in Punta Cana. Participants will be provided with "room and board" during the workshop. Participants are, however, responsible for covering their own travel-related expenses to Punta Cana (air and ground transportation, visa and meals during the travel).
Registration: Early application is strongly encouraged, as TD ToT program is limited to 20-25 participants. The registration deadline has been extended to September 7, 2019. For more information and to register, click here 
Contact: [email protected]
Abstract Information
ABSTRACT SUBMISSIONS RECEIVED AFTER 15 AUGUST WILL ONLY BE ACCEPTED SPACE PERMITTING.
Abstracts for GCFI 72 are due 15 August 2019. Abstracts will be accepted in English, French, and Spanish. ALL ABSTRACTS MUST BE ACCOMPANIED BY ENGLISH, SPANISH AND FRENCH TITLES. Abstracts are only required in one of the three languages. Abstracts must be submitted using the secure online Abstract Submission Form and there is a limit of 1850 characters for abstract submissions
Acceptance to present within an oral session requires submission of a full and complete manuscript or extended abstract in the proper format (MS Word and jpg or PowerPoint figures). Poster presentations do not require submission of a manuscript although they are enthusiastically accepted. However, students wishing to compete for the student awards and who are presenting an oral or poster presentation are required to submit a manuscript for publication in the GCFI Proceedings at the meeting. Manuscript preparation guidelines are available online.
After you submit your abstract, you will not be able to edit it.
The Book of Abstracts will be available online in page-flipping and PDF formats. No printed Book of Abstracts will be distributed at the conference. Authors of accepted presentations will be notified via e-mail in September 2019. Time limitations necessitate that not all submissions for the oral presentation will be accepted for oral slots. Submissions not granted an oral presentation slot will automatically be considered for poster presentation.
Registration
REGISTRATION
Registration must be completed online. Early-bird registration extend through 30 September; Regular Registration rates end on the Friday before the meeting starts
Starting in 2017, registration rates are different for members and non-members (see below). Membership is not required to register for the conference; however, there is a significant savings for members of GCFI.  To become a member of GCFI, please visit the GCFI Membership Page.
Onsite registration may be paid with a credit card, check, money order, or US currency. Other arrangements may be made by contacting [email protected].
To register for the conference, please visit the conference registration page.  You must be logged in to GCFI using your GCFI account to register.
Registration Rates
GCFI Members
USD
   Regular Registration (early-bird)
200
   Regular Registration
250
   Regular Registration (onsite)
300
  Regular Registration (one day)
150
  Student Registration (early-bird)
75
  Student Registration
95
  Student Registration (onsite)
125
  Student Registration (one day)
70
Non-Members (USD)
   Regular Registration (early-bird)
300
   Regular Registration
350
   Regular Registration (onsite)
400
  Regular Registration (one day)
200
  Student Registration (early-bird)
125
  Student Registration
145
  Student Registration (onsite)
175
  Student Registration (one day)
90
Opportunities/Travel Awards/GMA nomination
GCFI is pleased to offer a number of Travel Awards to this year's meeting. These are detailed below.  
GLADDING MEMORIAL AWARD (GMA): CALL FOR FISHER NOMINATIONS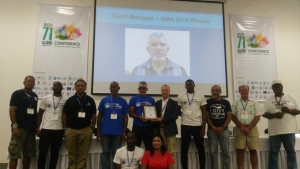 The GCFI Gladding Memorial Award (GMA) committee is requesting nominations of outstanding fishers for the 72nd GCFI GMA. This annual award is presented to select fishers (men and women), who demonstrate, as Peter Gladding did, significant commitment to the sustainable use and long-term conservation of marine resources in the Gulf and Caribbean region. The winner will be sponsored to attend the 72nd GCFI meeting in Punta Cana, Dominican Republic to receive his/her award, and to participate in the Fishers Forum and main conference.
You are invited to submit award nominations to the GMA committee at [email protected]. All nominations must be received by 31 July 2019. Background information on the GMA, nomination forms with award criteria, and details of the process are available on the Fisheries For Fishers Page. You can access nomination forms in English and Spanish
STUDENT AWARDS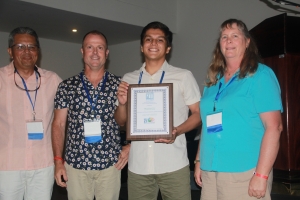 GCFI is offering two travel awards of US$750 each to eligible students to help offset travel costs to the 72nd GCFI in Punta Cana, Dominican Republic. The deadline for students applying for these awards is 31st July, 2019 at which time abstracts and all supporting paperwork must be submitted. Students will be notified of acceptance/rejection of their application by 1 September. Complete instructions and eligibility requirements for the travel awards are on the Travel Awards web page. Students may apply for a travel award and for consideration for the Student Achievement Award in the same year. Students who received a Student Achievement Award at the 71st GCFI are not eligible for a travel award to the 72nd GCFI.
GCFI will offer two Student Achievement Awards which will cover all expenses to the subsequent GCFI conference. Students must meet the abstract deadline to be eligible for the Student Achievement Awards. Students wishing to be considered for these awards must indicate their interest at the time of abstract submittal on the abstract submittal form. Eligibility criteria can be found on the Student Achievement Awards web page. Note that a manuscript of the talk/poster must be submitted at the meeting to be eligible for this award. Students who applied for the award when submitting their abstract may withdraw from consideration of the award by the first day of the conference. Winners of these awards will be announced on Friday at the end of the conference. Please check the Student Awards webpage for other awards.
THE SCRFA TRAVEL AWARD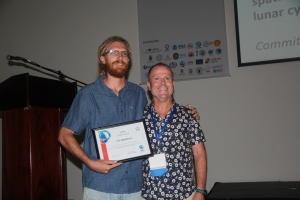 The Science and Conservation of Fish Aggregations Association (SCRFA) will offer a Student Travel Award of US$800 to a student in the Caribbean Region to attend GCFI72. Originally formed in 2000 and known as the Society for the Conservation of Reef Fish Aggregations with the mission of promoting responsible stewardship of fish aggregations; in particular, reef fish spawning aggregations, the Society modified its name in 2012 to reflect its focus on science and the inclusion of all aggregating fish species. The SCRFA Student Travel Award is to encourage and help students to work in this important area and showcase their ideas and work at GCFI. More information can be found here.
Applications should be submitted by 31st July, 2019. Applications and further information enquiries are to be sent to Martin Russell (SCRFA Chair/CEO) or, visit: www.SCRFA.org
THE RON SCHMIED SCHOLARSHIP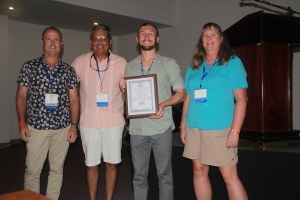 The Ron Schmied Scholarship, a GCFI initiative supported by the International Game Fish Association (IGFA) and private individuals, will be offered to a qualified graduate student in support of their travel to the 72nd GCFI in Punta Cana, Dominican Republic. The Scholarship is in the amount of US$1,500, and graduate students with an interest in social, economic, biological, ecological, or management perspectives on recreational fisheries are eligible to apply. The deadline for students applying for the award and submitting an abstract and all supporting paperwork is 31 July. Students will be notified of acceptance/rejection of their application by 1 September. Complete instructions and eligibility requirements for the Ron Schmied Scholarship are on the GCFI web page at: http://www.gcfi.org/StudentAwards/RonSchmied/RonSchmiedEng.php. Students may apply for the Scholarship and for consideration for the Student Achievement Award in the same year. Students may also ask to be considered for the Ron Schmied Scholarship and a GCFI Travel Award in the same year, but will only be awarded one of these sources of funding.
THE GPML-CARIBE SCHOLARSHIP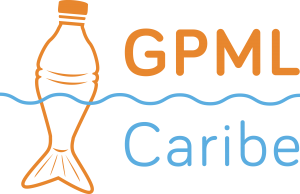 The GPML-Caribe Scholarship, a GCFI initiative supported by the Global Partnership on Marine Litter – Caribbean Node and the United Nations Environment Program, will be offered to two qualified students in support of their travel to the 72nd GCFI in Punta Cana, Dominican Republic. The Scholarship is in the amount of US$1,500, and students with an interest in marine litter are eligible to apply. The deadline for students applying for the award and submitting an abstract and all supporting paperwork is 31st July. Students will be notified of acceptance/rejection of their application by 1 September. Complete instructions and eligibility requirements for the Ron Schmied Scholarship are on the GCFI web page. Students may apply for the Scholarship and for consideration for the Student Achievement Award in the same year. Students may also ask to be considered for the GPML-Caribe Scholarship and a GCFI Travel Award in the same year, but will only be awarded one of these sources of funding.
CINEFISH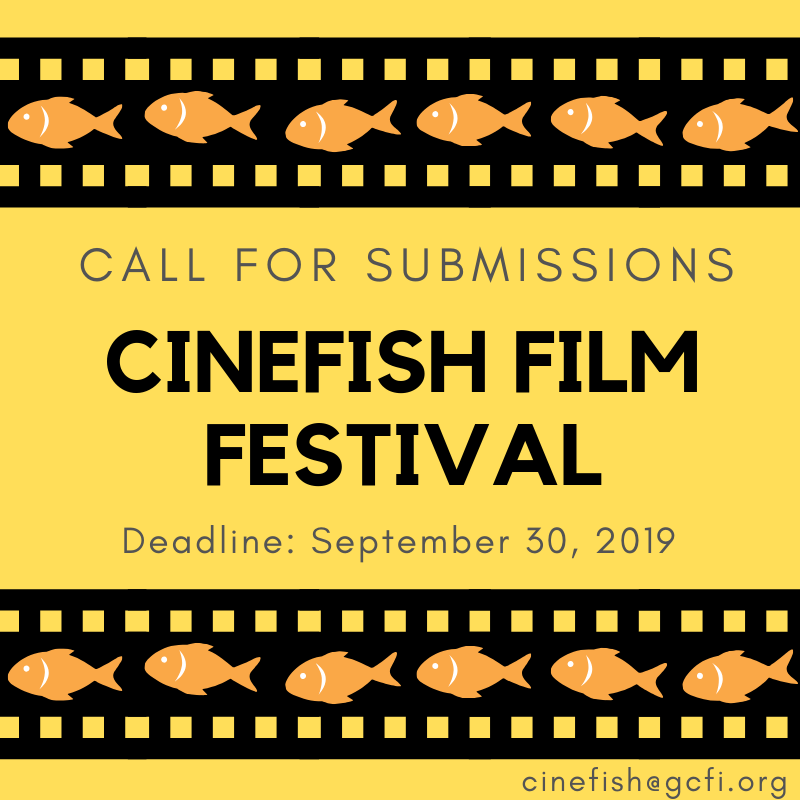 Are you interested in submitting a short film to the CINEFISH Film Festival at the GCFI Conference? If so, please email the following information to [email protected]: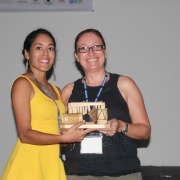 Title of film
Brief description of film (2-3 sentences)
Film makers(s)
Duration of film (specify) – Films should be 10-15 minutes or less
Film still shot
Link to the film (YouTube, Vimeo, Dropbox or Google Drive)
Type of film

Documentary: a non-fictional motion picture to document some aspect of reality.
Animation: a short, hand-drawn, stop motion, character animation or computer animated production.
New media: includes music videos and public service announcements (PSAs).
Please note that film-makers are allowed a maximum of 15 minutes and can choose to submit a single, longer film or two shorter films in mp4 format. The content of the films should be related to the environment, fisheries, sustainable livelihoods, marine ecosystems or other similar content
Deadline: September 30th, 2019
Presenter Guidelines
Instructions for Oral Presentations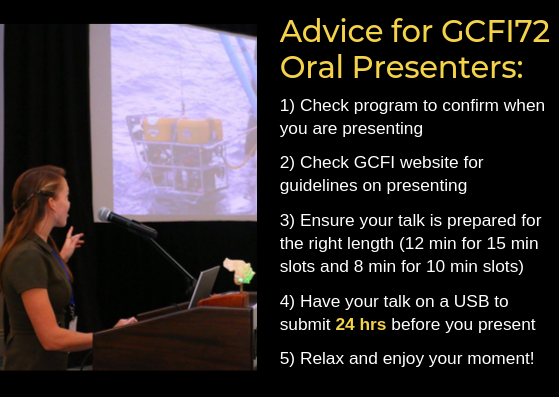 Powerpoint Presentations (note, no slides or overhead presentations are accepted)
Remember to use the KISS principle — Keep It Short and Sweet.
Text should be summary points, preferably bulleted, not entire sentences.
Limit the amount of information on a slide — five messages or less is better.
All text should be 18 point or larger depending on the projection arrangements.
Limit the number of font typefaces to two, clearly readable, selections.  Use bold, italic or colour to provide visual emphasis instead of underlining text.
DO NOT USE ALL UPPER CASE IN LONG STRINGS OF TEXT. IT IS HARD TO READ AND YOU CAN GIVE THE IMPRESSION THAT YOU ARE ALWAYS SHOUTING AT YOUR AUDIENCE, LEAVING NOTHING FOR EMPHASIS.
Dark backgrounds with light coloured text generally work better than other combinations.
Use cool colours for backgrounds since they tend to recede from the eye
Use high contrast for readability and legibility.
Be consistent in formats, fonts and other repetitive features throughout
Bigger is better, especially for presentations in large rooms
Use only the most appropriate charts and graphs, requiring the least explanation.
Use Clip Art graphics and illustrations for a good reason, not just to decorate.
Reasons to include Clip Art include helping communicate a point, to capture attention and to lighten up a "heavy" subject with humour.
Clip Art used on every slide, or too often, will lose its effectiveness.
Test the presentation, ideally in the environment of the presentation location.
If you are new to computer presentations, practise how to return to a slide, move ahead to a particular slide and to stop the presentation.
For presentation applications, establish 3-5 quite different templates that work well for you, and be prepared to switch templates if lighting, projection, or other problems arise with a specific template.
Keep a sense of humour; presenters that look pained may be painful to the audience
Source: Berkes, F., R. Mahon, P. McConney, R. Pollnac and R. Pomeroy. 2001. Managing small-scale fisheries: alternative directions and methods. International Development Research Centre, Canada. 320pp
Instructions for Poster Presentations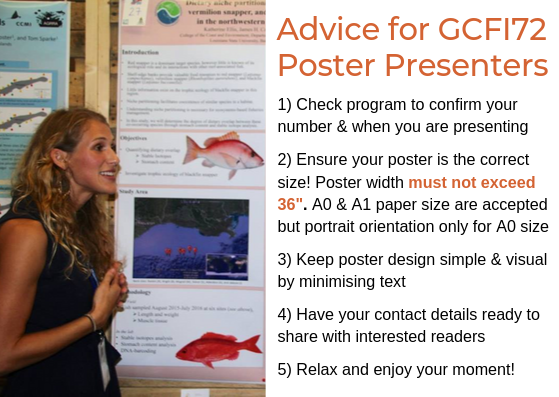 Posters MUST NOT exceed 36″ width. The poster easels for GCFI72 will be 1 meter wide (38″) and 2.5 meter high (98″). We recommend you use either A1 (23.4″ x 33.1″) or A0 (33.1″ x 46.8″) paper sizes. Please note that if you choose A0 paper size, your poster must be of portrait orientation
Plan ahead and ensure you have allowed enough time for you to print your poster. We will not be printing posters on site at GCFI72!
Start with a readable title at the top and create a simple layout that is easy for the reader to navigate
Limit the amount of information on your poster: use bullet points rather than full paragraphs
Negative space – don't feel the need to fill every bit of your poster with text/images
Be consistent in formats, fonts and other repetitive features
Include contact information and eye catching visuals
Hotel Information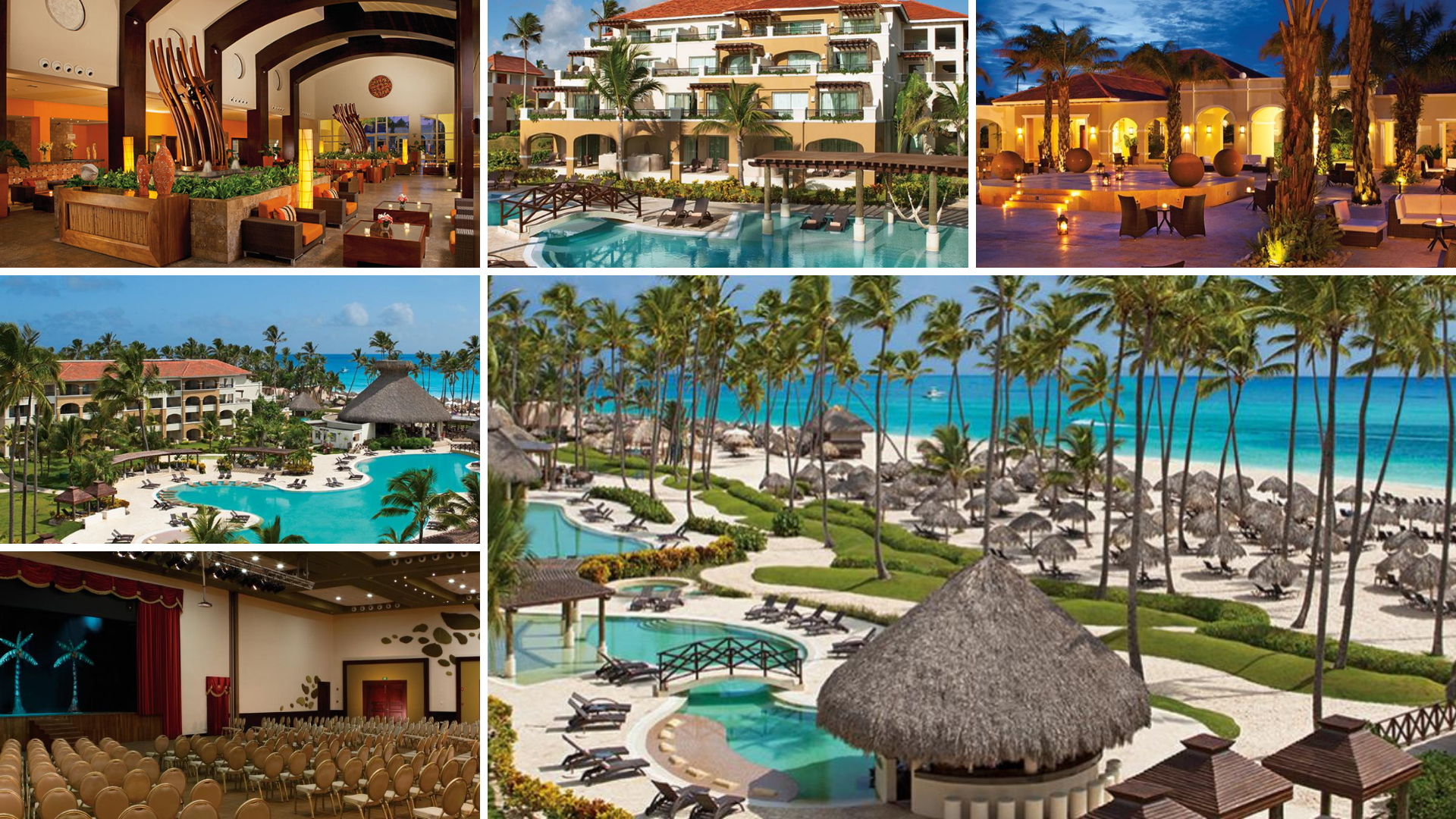 The meeting venue will be at the the Now Larimar Convention Centre in Punta Cana, Dominican Republic with accommodation at the Secrets Royal Beach Punta Cana, located 25 minutes from the Punta Cana International Airport. The resort has been awarded the Certificate of Excellence by TripAdvisor, thanks to its new all-inclusive service, as well as for its design and privileged location.
UPDATE: The Secrets Royal Beach Punta Cana is sold out. Any new reservations will be housed at the Melia Caribe Hotel or the Paradisus Palma Real Punta Cana
The hotel rates for GCFI72 are:
Single room Garden View: $198 per night
Double room Garden View: $125 pp per night
Triple room Garden View: N/A
Single room Tropical View: $224 per night
Double room Tropical View: $140 pp per night
Triple room Tropical View: $135 pp per night
Children 3-12 years old: $55 USD/night
All prices are all-inclusive and prices are valid 31 Oct – 11 November
To make your hotel reservation, please go to this reservation page and follow these instructions:
As a new user you will need to create an account and provide your personal information
Then go to Accommodations to select your hotel
Then select Additional services (airport registration, hotel arranged excursions etc.)
Then confirm and pay
If you are interested in finding a room-mate for GCFI72, please fill in this Room-mate Request Form. Please note, GCFI will NOT be responsible for finding room-mates for attendees as we are simply acting in a facilitating manner.
Dominican Republic Safety Concerns
SANTO DOMINGO, DOMINICAN REPUBLIC – July 17, 2019– Minister of Tourism Francisco Javier García today presented details on the immediate programs and increased measures implemented throughout the country to strengthen the confidence of the travelling public.
According to Minister García, "We have always worked hard to create a safe environment and will continue to be vigilant with comprehensive programs and amplified standards that bolster the well-being of the six million tourists that visit the Dominican Republic each year."
The pro-active and enhanced measures include:
EMERGENCY TOURIST CENTER
In cooperation with the Attorney General, a multi-lingual emergency center is being established in Bávaro, a primary tourist destination in Punta Cana. The center will be staffed by a team of multi-lingual specialists who will serve as a direct liaison between tourists, their families, and the necessary government entity.
STRINGENT INSPECTION AND COMPLIANCE STANDARDS
Under the purview of the Ministry, the Department of Tourism Services and Companies is doubling inspection capacities and significantly increasing compliance standards in tourist destinations. Specifically, hotels will be required to provide inspectors with detailed food handling protocols as well as comprehensive information on all food and beverage suppliers. Further, the department will continue to closely monitor the medical offices within the hotel facilities and scrutinize the professional qualifications of its doctors, resident doctors, nurses, and assistants. Heightened inspections and oversight will also extend to all aquatic facilities and their required certified lifeguard services.
IMMEDIATE ACCESS TO EMERGENCY INFORMATION
Reinforced mandates require that emergency information and the availability of 911 is clearly posted in every guest room. Additionally, hotel staff will be required to review the information with each guest at the time of check-in to further emphasize access to emergency services and support.
The intensive measures outlined by the Ministry deepen the continued focus on the country's emergency response and security infrastructure. Previously implemented under a federal initiative, a 911 system was enabled throughout the Dominican Republic, with specific availability in the popular resort areas. In 2018, proactive programs resulted in a 27 percent decrease in the number of criminal acts reported against foreign tourists over the previous year and contributed to the country's recognition among the safest in the region.
To learn more, please visit www.GoDominicanRepublic.com
About Dominican Republic
Well known for off-the-beaten-path excursions, rich culture, endless amenities and year-round perfect climate, Dominican Republic is a place like no other. Easily accessible via a direct flight from most major airports, it is an ideal oasis for celebrities, couples and families alike. From hiking trails to undiscovered beaches and world-class golf courses, here you can renew in our luxurious and diverse accommodations, explore ancient relics of centuries past, revel in Dominican fare, or enjoy ecotourism adventures in our magnificent national parks, mountain ranges and rivers.
Surrounded by the Caribbean Sea on the south and the Atlantic Ocean on the north, Dominican Republic features a variety of sports, recreation and entertainment options, exclusive cultural experiences like dancing, carnival festivities, plus Dominican specialties such as cigars, rum, chocolate, coffee, amber and larimar. Between adventurous Puerto Plata, lush Samaná, historic Santo Domingo, sunny Punta Cana, luxe La Romana, bustling Barahona and more, each area has something for every type of traveler and budget.
In addition to its uncharted experiences coast to coast, the country has also generated a worldwide reputation for its warm, and hospitable people. With eight international airports and nine distinct ecological zones it has never been more accessible or appealing to explore Dominican Republic. To learn more and begin planning your trip visit the Dominican Republic Ministry of Tourism's official website
Draft Schedule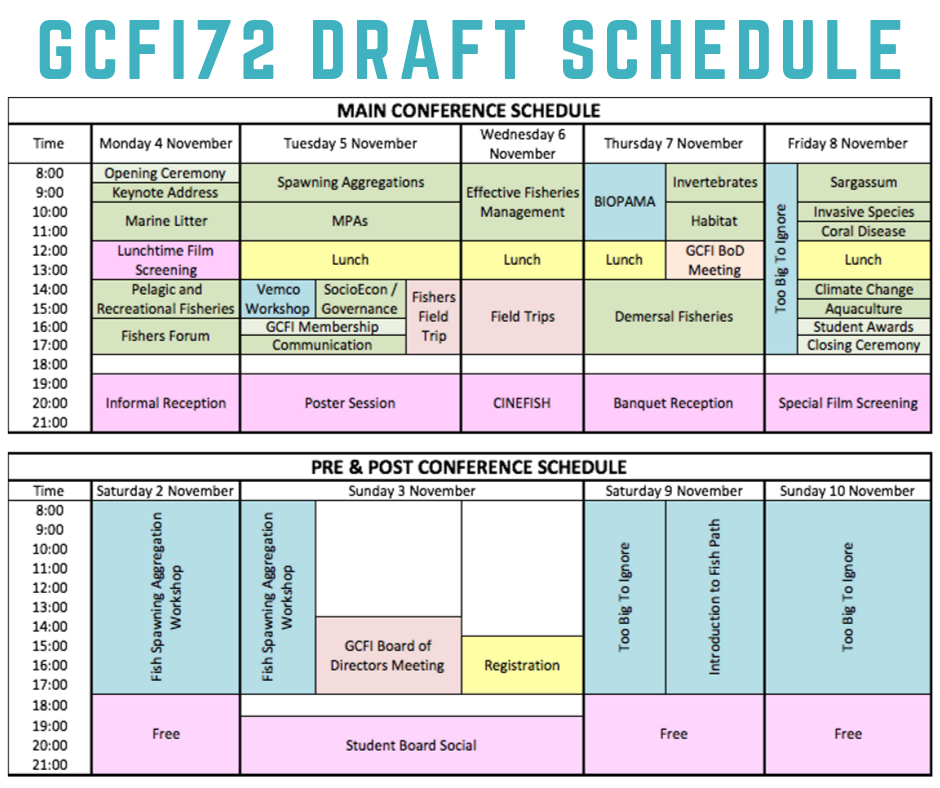 The detailed program for GCFI72 can be downloaded here